Hi! I'm Kate, an ex-digital nomad from Australia, now living in Montenegro.
I travelled the world as a digital nomad for four years, bouncing between the USA, Canada, and Europe in the summers and living in Chiang Mai, Thailand in the winters.
I'd visited over 40 countries when one of my friends told me I should visit the Balkans. I looked up Airbnbs and saw a listing with the most amazing view of mountains, a bay, and a medieval town – Kotor – and booked a week there. I figured I could see all of Montenegro in a week and move on to exploring the rest of the region.
It didn't quite work out that way. One week turned into two and then into three months. I'd never seen such a diverse, interesting and beautiful country in such a small space! Coming from Australia where everything is days away by car, I was totally charmed by both the history, and how close everything was in Montenegro.
I had to leave when my visa ran out and returned to Thailand, dreaming of coming back to Montenegro. My friends had warned me off Kotor in the winter, so I came to Podgorica in rainy November instead to try it out. (My test for a new place – if you like it at the worst time of year, living there is a viable option).
And I am still here. I spent two years intensively learning the language (pričam malo crnogorski posle dvije godine) and exploring even more of the country (one week, ha, my list of places to visit continues to get longer even now).
I also really get to enjoy my hobbies here: landscape photography, open water swimming, walking in beautiful nature, and exploring all the fortresses, villages, old towns, and incredible nature in this country.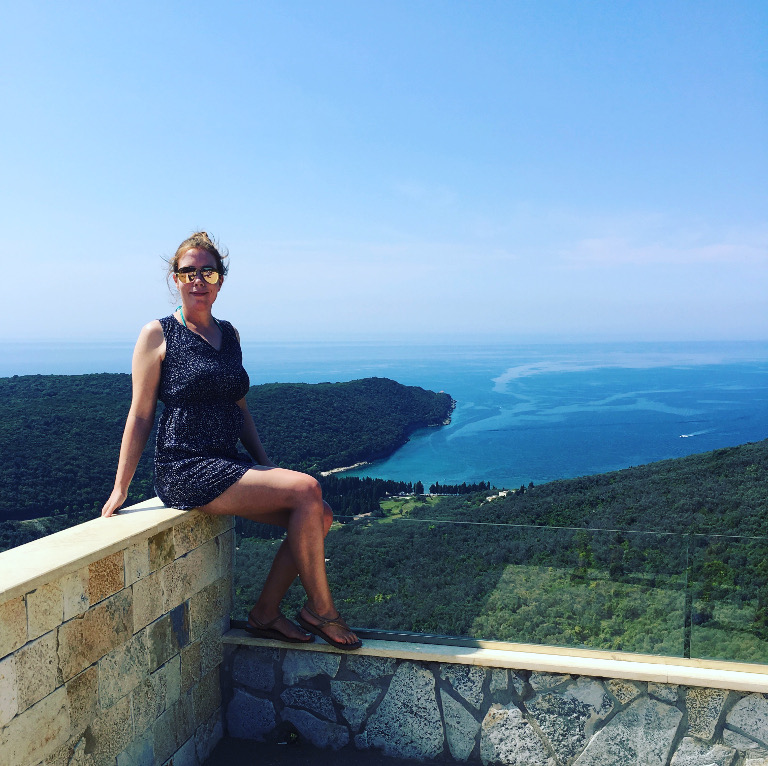 My dream now is to one day to have a small house on a big plot of land on the edge of a village, with a view to some mountains and over my large vegetable garden! I trained in permaculture and sustainable design in Australia, and though I'm a bit out of practice, I'm excited to both learn the local methods and to regain my skills.
So that's the next adventure… finding the perfect location…!